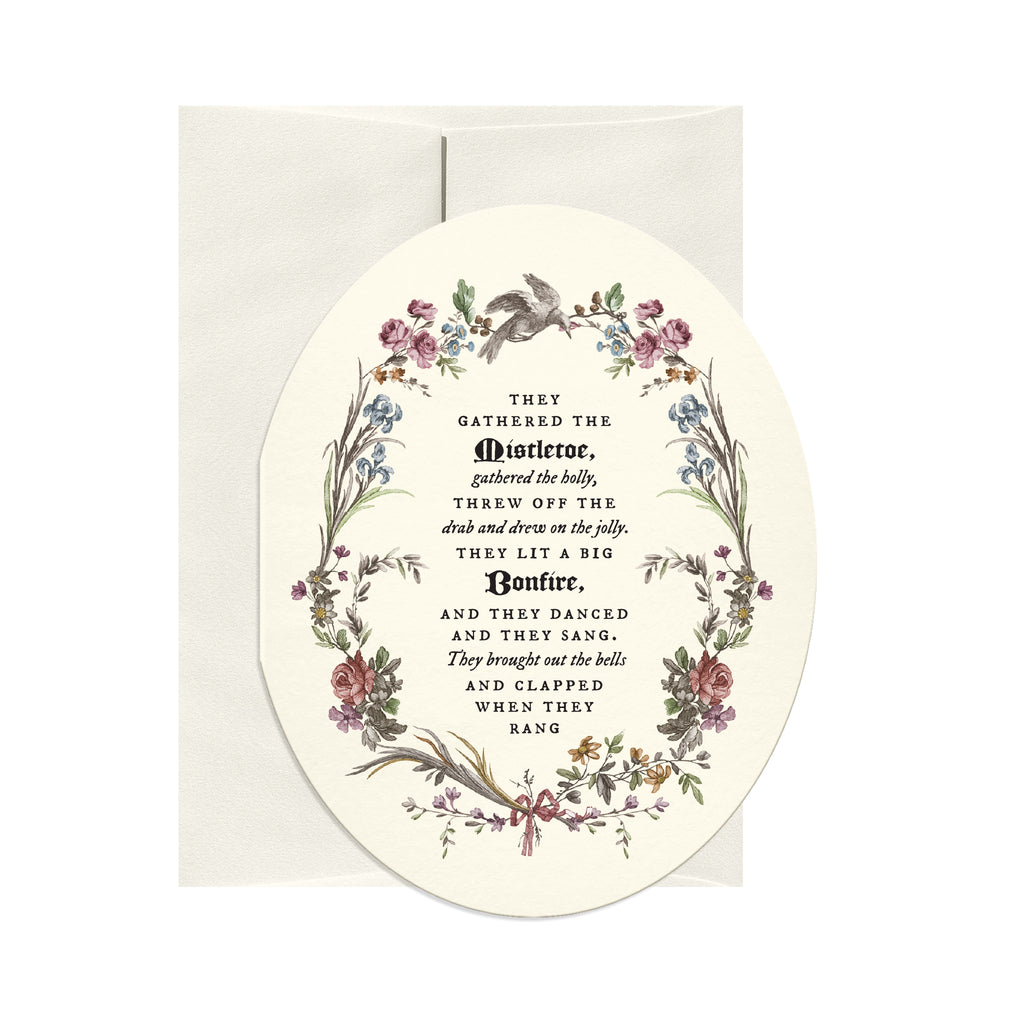 Mistletoe Holiday Poem Oval
SPECIFICATIONS
Oval Folded Card + Envelope
A2 / 4.25 x 5.5"
Blank Interior

PROCESS
Four Color / Printed in New York
PAPER
Uncoated Cream White 100 C
Cream White Envelope

Holiday oval folded cards with a poem credited to C.C Wiliford : "Twas the Night Before Yuletide."

"They gathered the mistletoe, gathered the holly,
Threw off the drab and drew on the jolly.
They lit a big bonfire, and they danced and they sang.
They brought out the bells and clapped when they rang."