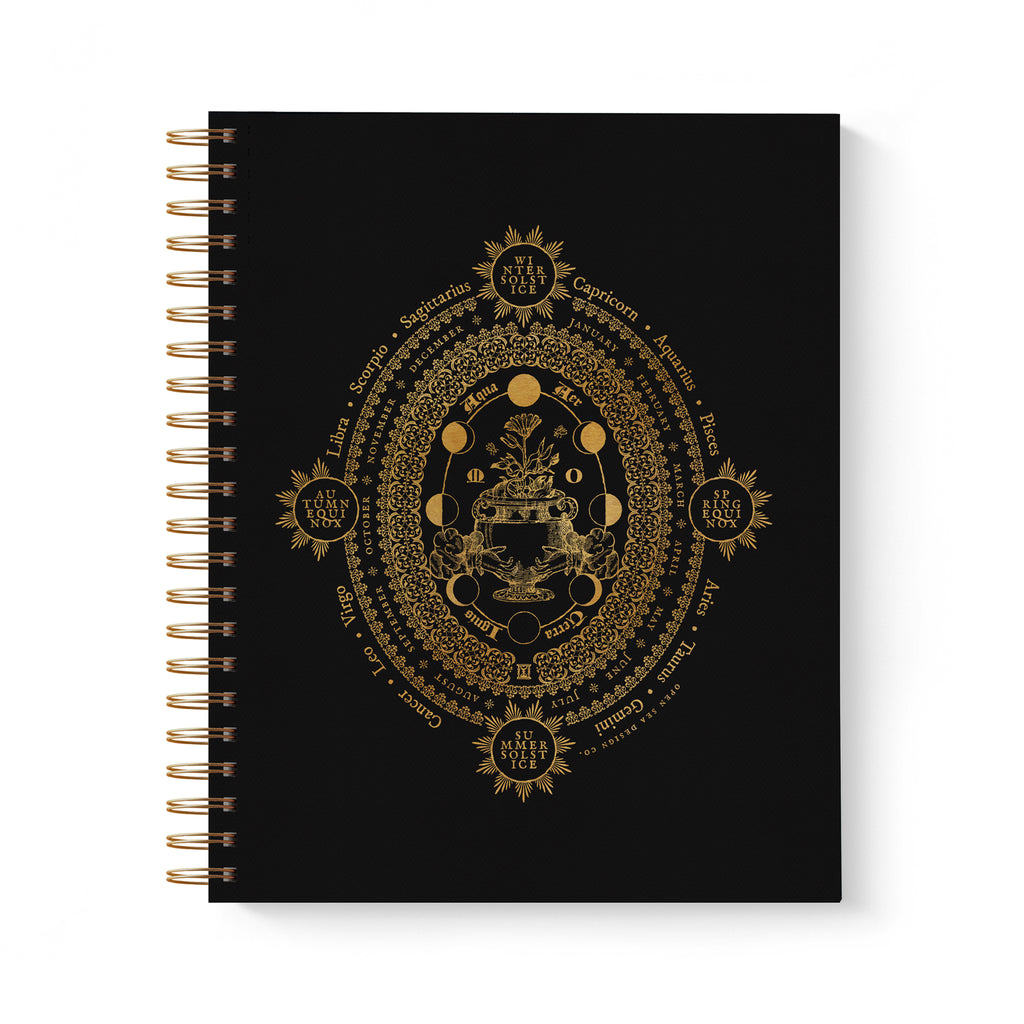 The Witch's Yearly Planner 2024
PRESALE
Shipping the 1st week of December
SPECIFICATIONS
2024 Dated Planner
7x9" / Weekly Planner interior / 187 Pages

PROCESS
Gold Wire Binding / Gold Foil cover
PAPER
Epic Black Cover + Uncoated Cream White 70T

Written by Melissa Jayne Madara
Designed and produced by Open Sea Design Co.

The Witch's Yearly Planner will help you chart a magical course through 2024. With twelve months of correspondences, rituals, and exercises, you will develop and sharpen an important set of magical skills and immerse yourself in the folklore of each month as the earth around you shifts and changes. No matter your path, tradition, or experience with magic, The Witch's Yearly Planner is a guide to deepening your craft, creating useful magical tools, and developing a seasonally-guided practice of your own design.

The planner features:
- Calendar of Feasts, Festivals and Sabbats
- Astrological Events
- Yearly Overview for 2024 and 2025
- Monthly Correspondences
- Monthly Ritual
- Monthly Overview
- Monthly page with lists for: budget, important dates, priorities, goals, and manifestations.
- Weekly pages with habit tracker

Each book is printed and bound in New York City.  
Melissa Madara is a witch, educator, and author living in New York City. They are the head of Moon Cult, an online organization dedicated to sharing quality education and resources on witchcraft, occult history, and the botanical arts. Melissa's research centers on the folklore and pre-christian religions, with a particular focus on finding historical formularies for food, fragrance, and herbcraft. Find their features in The New York Times, Vogue, Vice, or follow Melissa's published works in Fiddler's Green, Venefica Magazine, and their books, The Witch's Feast and The Witch's Workshop.